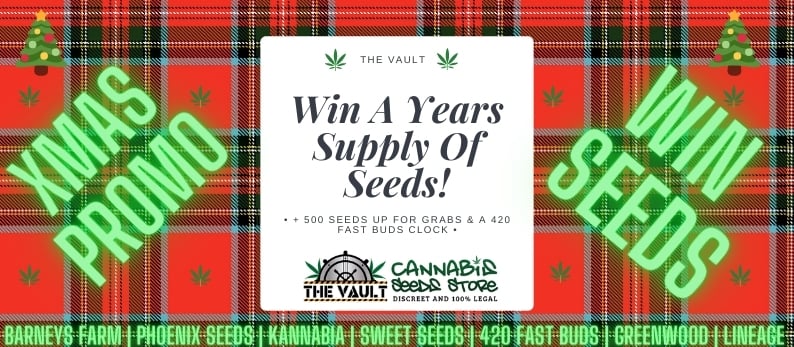 It truly is Seedmass season here at The Vault. We hope to bring some festive cheer to you all after what has been a pretty unique 2020 for everyone around the globe. 2021 has got to be a better year hasn't it? That said, we've still had fun and made the best of it but lets see if we can get your 2021 off to a flier.

Year after year The Vault raise the bar, what's the plans for 2021? Well we have a huge announcement coming in the new year, stay tuned! Do you Vape?
As all of our buddies know, Christmas always comes early at The Vault and we like to party right through to the New Year – and this year is no exception…We are running an extended promo this year lasting for 3 weeks! This will give everyone ample time to enter and win some of our fabulous prizes.
Firstly we have our own Christmas discount code CHRISTMAS15 live now, right up until the 7th of Jan. Simply enter CHRISTMAS15 in the cart and receive a whopping 15% discount on all orders!
Tis' the season to be generous – and at The Vault, we're hitting you up with a super duper star prize which will see Santa's sack overflow with seeds + some top prizes from the amazing breeders that we work with.
So, without further ado, what are these prizes that we've been excited to tell you about? Let's start with the star prize!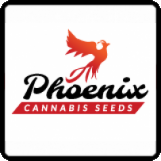 This year's top prize is a years supply of Phoenix Seeds. Every month we will send you seeds to keep you topped up for a whole year. You can choose your strain OR you can try the range of strains that Phoenix Cannabis Seeds offer. It's totally up to you! Not only that, but with your initial prize you will get all Vault Merch' including a Vault T Shirt and Face mask. See below on how to enter and check the other prizes we have on offer.
200 Seeds From Fast Buds (2 Prizes of 100 Seeds) + a Fast Buds 420 Clock (Clock is a separate prize)
150 Seeds From Lineage Genetics (1 Prize of 90 and 1 Prize of 60 Seeds)
100 Seeds From Sweet Seeds (2 Prizes of 50)
40 Seeds From Greenwood
20 Seeds From Kannabia + Kannabia Merch (T Shirts, Hats etc)
20 Seeds From Barney's Farm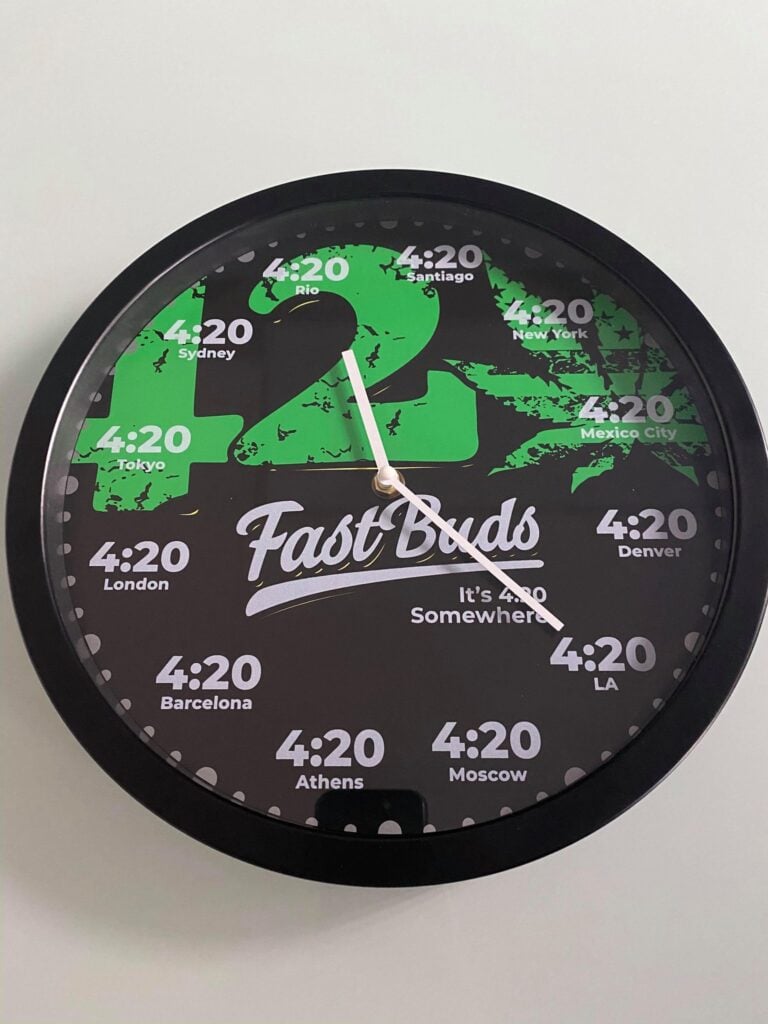 420 Fast Buds Clock Prize
Santa Prize – 100 Fast Buds Wedding Cheesecake Auto
Angels Prize – 100 Fast Buds Orange Sherbet Auto
Rudolph Prize – The Fast Buds Clock With Vault Goodie Bag
Elf Prize – 50 Sweet Gelato Auto From Sweet Seeds
Christmas Tree Prize – 50 Sweet Gelato Auto From Sweet Seeds
Snowy Prize – 90 Sweet Amo Fems from Lineage Genetics
Icey Prize – 60 Caramel Cream Auto
Snowman Prize – 12 Do-Si-Dos GWG from Greenwood + Greenwood Facemask
Nativity Prize – 12 Zkittles from Greenwood + Greenwood Facemask
Starry Night Prize – 10 Kaboom From Kannabia + Kannabia merch
Boxing Day Prize – 10 Micromachine Auto From Kannabia + Kannabia merch'
Santa's Stocking Prize – 8 Spitfire from Greenwood + Greenwood Facemask
Christmas Cracker Prize – 8 Loveless from Greenwood + Greenwood Facemask
*Bonus – All prizes come with Vault goodies which includes a t shirt.
About The Breeders to whom all this wouldn't be possible…
Phoenix Seeds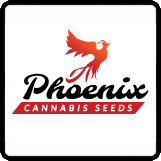 Phoenix Cannabis Seeds was founded by several cannabis aficionados whose goal it was to source high quality inbred, hybrid and landrace cannabis strains and bring these to the mass market aiming to become synonymous with quality strains at competitive prices.
Through the connections that Phoenix Cannabis Seeds established since their humble beginnings in 2010 they have been able to work with some of the best breeders worldwide who were looking for partners to help them market, package and distribute consistently high quality strains and this has grown into the huge range that they now offer.
420 Fast Buds

With years of experience, fruitful work and close cooperation with some of the best growers in the States, FastBuds Seeds have decided to create their own seed bank in Europe.
Founded in 2010, Fast Buds has set out with one primary goal in mind – To present people with the most fashionable, trendy and superior Autoflowering genetics California has to offer and introduce them to growers around the planet.
FastBuds is present in both, the States and Europe. They make sure that they are in the middle of the cannabis seed industry, so being in these regions ensures that they can offer and continue innovate their products to the best of their ability.
FastBuds maintain industry connections in Cali so that they can bring you the best that the Golden State has to offer in Autoflowering.
Lineage Genetics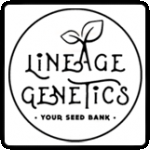 Lineage Genetics Seedbank was founded in Spain, 2012. Previously Lineage Genetics' team worked with other major seedbanks in several different countries and have been involved in breeding programmes to create new strains and provide seeds for other seedbanks.
Lineage Genetics is a unique seedbank that caters for everybody's needs, they have a huge selection of many different varieties; regulars, feminised, autoflowering, pure sativa strains, pure indica strains, the list goes on and their unique strains look absolutely incredible such as Las Vegas Purple Animal Kush, Orange Cookies and Black Zombie to name but a few. Lineage Genetics also have a selection of classic strains they've worked hard to stabilise from legendary genetics from Amnesia all the way to Northern Lights.
Sweet Seeds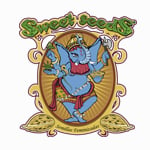 Sweet Seeds are a seed bank from Spain who specialise in feminised cannabis seeds. After conquering Spain with their now world renowned seeds they moved to conquer the whole of Europe.
They listen to both the cultivator and the public together, enabling them to combine seeds to offer unique packages at affordable prices.
Being one of the first seed banks to offer autoflowering varieties, Sweet Seeds used their knowledge and experience in growing to put a spin on what most seed banks offer.
They have something for everyone and all of their seeds are engineered for indoor and outdoor growing. They have a vast library of different strains and genetic variations which they use for testing and quality control when coming up with new and exciting strains for their customers.
Greenbud Seeds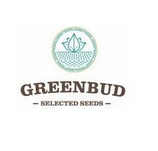 Greenbud Seeds is formed by a team of professionals and growers from various parts of the world with many years of experience in the cannabis sector.
They select and develop unique genetics, which means that they decided to join forces and launch a line of high quality feminized seeds that would respond to the needs of all types of growers.
Whether you are looking for a Sativa, Indica or Autoflowering variety with Rudelaris genetics, all of them have been produced according to the most demanding quality standards.
Kannabia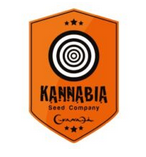 Kannabia Seeds is a Spanish brand that was for many years at the forefront of Spanish seed banks and is still considered one of the best available brands in Spain. They are extremely dedicated to their customers and provide an extensive catalogue of new and interesting seeds and strains that would fit even the pickiest pallet.
Their vast catalogue can be found on their very helpful website and will take you through all of the strains that they now have available.
On their website they have a large collection of all of their different seeds for customer perusal as well as an excellent step by step growing guide for those growers amongst you who are not quite as sure footed as others. They also have a large section clearly outlining every aspect of legality, payment, delivery etc. so there is no way that as a consumer you could be bamboozled by small print or hidden add ons as long as you read it carefully. If that wasn't enough, with a purchase of no less than 29 Euros the postage and packaging is completely free.
Barney's Farm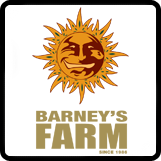 We need to give a special mention to our good freinds Barney's Farm. They've been very supportive of The Vault in the last few years and have consistently offered up free seeds to everyone who orders with The Vault. Not only that, but they added an extra seed for spending over £50 at The Vault, so we really are thankful for the continued support we get from the team at Barney's! Let's learn more about them…
It was in the late 1980s and high up the Himalayas, heavy snow rushing down from the skies, a small group of breeders began to cross-breed marijuana strains carefully selected from every corner of the Middle East and Asia.
Bountiful harvests of sativa and indica hybrid cultivars kept the group's spirits in the rural, desolate mountains for 3 years. One member of this talented group would continue to set up one of the most prominent cannabis seed production companies in the world.
Barney's Farm is the business, and Derry is the man who started it all. After a successful cultivation period in Asia, Derry returned to Amsterdam in 1992 with his newly-created cannabis seeds and took control of Barney's Coffee Shop. The popularity of his strains made Barney a must-go place for interested parties around the world.
The unique nature of the beginnings of a company like Barney 's Farm adds only to its already vast popularity. A winner of numerous awards and a never-ending desire to produce 'new and exciting' cannabis strains, it is no wonder that there is an international demand for Barney's Farm creations.
How To Enter
Simply wish us a Merry Seedmass in the comments of this blog section to enter. Feel free to be creative with your responses. The winners will be picked by random number generator.
The promo will be announced on Thursday 7th January giving you a total of 3 weeks to enter. Given its the season of good will be sure to tell your frineds by sharing the post across social media.
—
Make sure you never miss another Vault promo and sign up for our newsletter at https://www.cannabis-seeds-store.co.uk/the-vault-newsletter
Legal Disclaimer: The competition winners will have their prizes sent to them via recorded delivery. If you win the competition but don't receive your prize, we cannot resend competition prizes, so you'll have to raise this with your local delivery service (In the UK, for example, this would be Royal Mail).
Remember: It is illegal to germinate cannabis seeds in many countries including the UK. It is our duty to inform you of this fact and to urge you to obey all of your local laws to the letter. The Vault only ever sells or sends out seeds for souvenir, collection or novelty purposes.