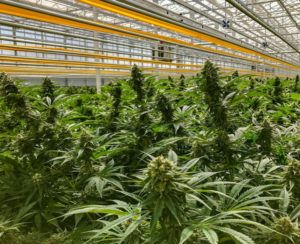 (This story will be updated as new information becomes available.)
Canadian cannabis companies Aphria and Tilray on Wednesday announced plans to merge, a transaction that would create a giant international marijuana firm with combined equity value of approximately 5 billion Canadian dollars ($3.9 billion).
The merged company would also have industry-leading pro forma revenue of CA$874 million over the past 12 months, the companies said in a joint news release.
Under the merger, the combined company would operate under the Tilray name, with head offices in the United States, Canada, Portugal and Germany.
In addition to competing in Canada's recreational marijuana market, Aphria and Tilray said the new company would be "well-positioned" to pursue European growth opportunities, building on Aphria's German assets and Tilray's Portugal production facility.
The companies also highlighted their consumer packaged goods infrastructure in the U.S., including Aphria's recently acquired craft brewer SweetWater Brewing Co. and Tilray's Manitoba Harvest hemp foods business.
"The combined company is expected to have a strong, flexible balance sheet, cash balance and access to capital, giving it the ability to accelerate growth and deliver attractive returns for stockholders," Tilray and Aphria in the release.
Under the deal, structured as a reverse acquisition of Tilray, each Aphria shareholder would receive 0.8381 Tilray shares for each Aphria share held, meaning Aphria shareholders would own roughly 62% of outstanding Tilray shares.
That represents a 23% premium over Tilray's share price at market close on Tuesday.
The combined firm would be led by Aphria CEO Irwin Simon and a nine-person board of directors – seven directors from Aphria, including Simon, and two from Tilray, including Tilray CEO Brendan Kennedy.
Cost-saving synergies from the combination would total approximately CA$100 million within 24 months, the companies said.
Tilray shares trade as TLRY on the Nasdaq exchange, and Aphria shares trade as APHA on the Nasdaq and the Toronto Stock Exchange.
Solomon Israel can be reached at [email protected]