The store had an incident at two different locations.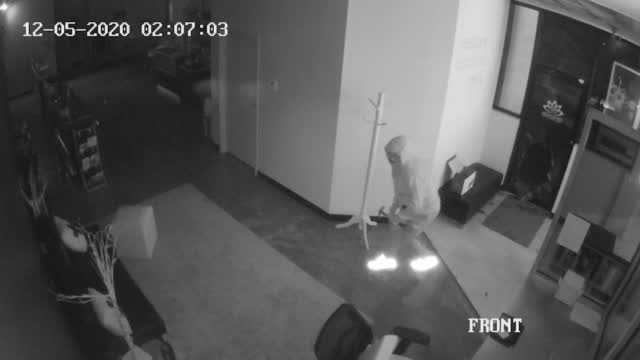 LINCOLN, Neb. (KLKN) – Lincoln Police responded to a burglary at CBD Remedies on 2525 Pine Lake Road around 2:15 a.m. on Saturday morning.
A glass door was shattered and broken. LPD told Channel 8 there was an estimated $300 worth of damage, however the owner says the damage is much more.
Co-owner Adam Brewer said the business caught the entire incident on camera. The individual broke through the glass with a hammer. Brewer said the door will cost around $800 to replace. He said a sound system, tablet and other items were stolen. That damage totals out to roughly $1,000.
This is the second incident this week at a CBD Remedies shop. Brewer says on Friday around 5 p.m. a theft took place at the store's location on north 48th Street. A customer was looking at products, and ran out the door with the items. Brewer says the individual fled in a car.
Both incidents were caught on camera. The first video shows an individual in a hoodie. They can be seen crouching with a hammer in their hand. The second video shows the incident at the north store location. The employee is talking to a customer. The customer then grabs the products and runs out the door.
Brewer said he was upset and angry.
"We're a local business that only sells a product that helps people," he said. "All that's doing is making it harder for us to operate. It's hard enough with small businesses and COVID. This does not help."
If you have any information about these incidents, call Lincoln Police at 402-441-6000 or Lincoln Crime Stoppers at 402-475-3600. This is an ongoing investigation and we will keep you updated as we receive more information.