If you're looking to satisfy your sweet tooth have I got a recipe for you! It's super easy to make so let's learn how to create Five Ingredient Bailey's and Malteser Fudge with Weed.
Depending on your age, Maltesers have been a staple in your snacking diet repertoire since the 1980's.
If you haven't had the pleasure of chomping on these delectable little chocolate treats before, they're a balance of crisp and chocolate that melts in your mouth.
Seriously, they are so good!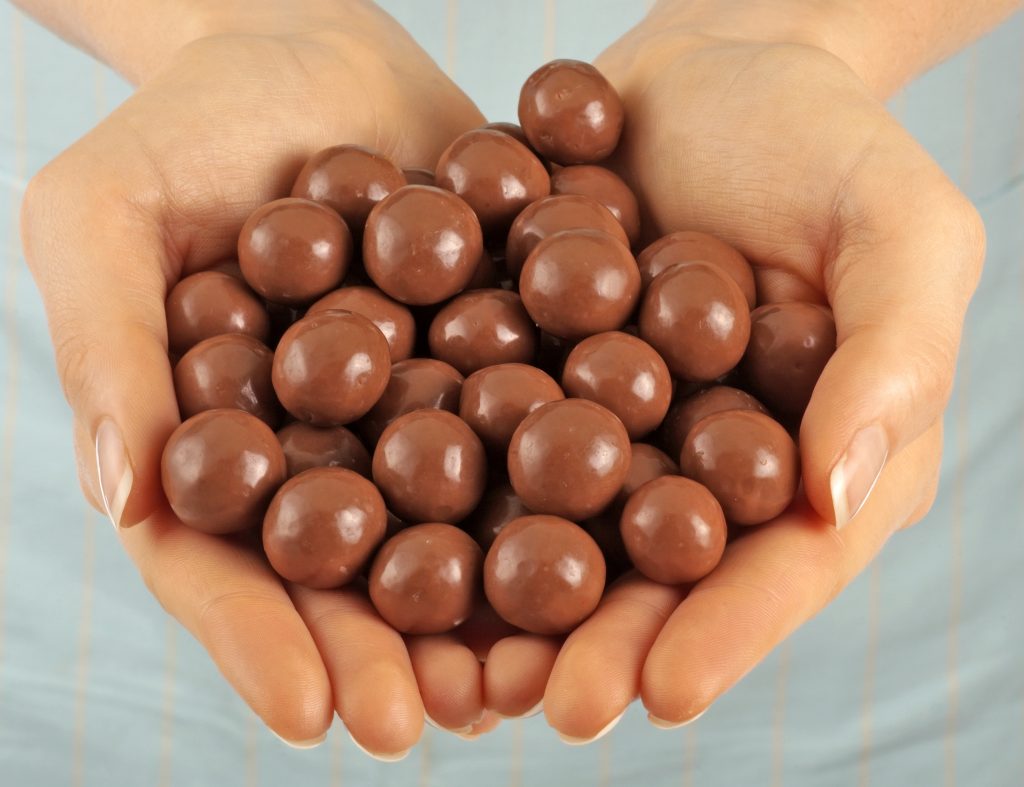 It is the easiest recipe in the world to make! You just need a slow cooker, and as always, I remind everyone to be sure to decarb your weed first.
It's made with Bailey's which is entirely optional, but leaving it out would be sad – so just keep it in if you can!
Pair this cannabis dessert with one of our suggested Holiday Cannabis Cocktails!
How To Decarboxylate Cannabis
Once you've got your weed ready to rock, everything in your Canna-Kitchen becomes a cinch!
You're going to need Cannabutter for this recipe, and I've included our recipe here!
Making Cannabutter at Home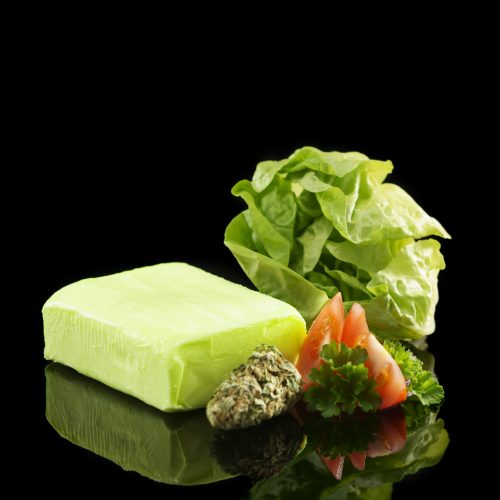 Servings: 1 Cup
Calories: 1628kcal
THC: 700-1400mg
Author: Steph Van De Ven
Instructions
Decarboxylate your weed by spreading your cannabis evenly on an oven tray And coat with aluminum foil.

Place in the oven on 240F/115C for 25 till 45 minutes, and then let it cool.

Grind your dry cannabis or chop it till fine.

Place the cannabis in a strong mason jar, add butter and (1 tsp of sunflower lecithin)(optional)

Place your closed jar in cold water and let it come to a boil, Boil for 2 to 3 hours.

Strain your butter through a cheesecloth.

Cool down

Now you can use the Cannabis Butter (Cannabutter)
Notes
If using a mason jar, be sure to start with cold water. Furthermore, it is imperative to let the water cool gradually so that your glass will not shatter.
The video guide might be slightly different than the blog recipe. The blog recipe is the most updated and accurate.
Nutrition
Calories: 1628kcal | Carbohydrates: 1g | Protein: 2g | Fat: 184g | Saturated Fat: 117g | Cholesterol: 488mg | Sodium: 1621mg | Potassium: 54mg | Sugar: 1g | Vitamin A: 5673IU | Calcium: 54mg
So we've got step #1, and step #2, and now we can (finally) make our feature recipe!
Five Ingredient Bailey's and Malteser Fudge with Weed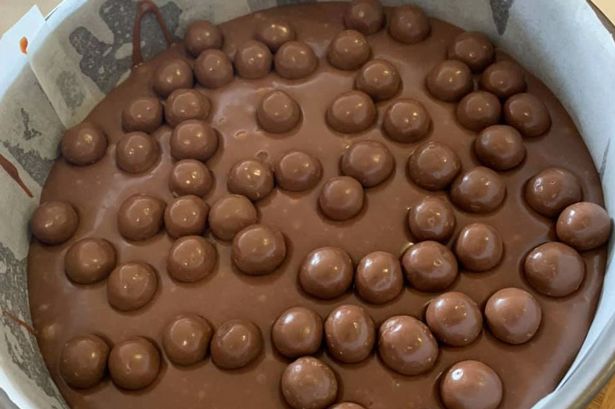 Author: Steph Van De Ven
Cost: 20+
Equipment
Slow Cooker

Cake Pan

Parchment Paper
Ingredients
1

400g

Milk Chocolate

1

can

Condensed Milk

1

tsp

Vanilla extract

1

pkg

Maltesers

1/4

cup

Cannabutter
Instructions
Try it at home and let us know how you like it in the comments below!
Want more great recipes? Click here.
And if you're craving even more sweetness, check out some seriously tasty recipes here.