So, when it comes to CBD Gummies, do you know how the sausage is made, so to speak? We're not talking about CBD isolate or full-spectrum, or even what delicious flavor your favorite CBD gummies are made of; we're talking about how your CBD Gummies are made. Do you know how gummies and CBD come together?
In other words, how do they put the CBD in the gummy?
We bet you never thought of that one. But it's an interesting question, most notably because not all gummies are made the same. Or, for that matter, not all gummies are made equal either. There are two schools of gummy confectionery when it comes to creating CBD gummies. One of them is the Easy-Bake Oven version, while the other is a five-star culinary institute. Now, that's not to say that one is necessarily bad and one is necessarily good; after all, everyone loves the Easy-Bake Oven. However, there are some advantages to eating at a five-star restaurant.
So what are the two different ways of making CBD Gummies? Your favorite CBD edibles can be created by:
Infusing the CBD: We like to call this version making CBD Gummies "from scratch." This is the way that your grandma would have made CBD Gummies.
Now, you're probably wondering whether or not the gummies you're eating right now are sprayed or infused. How can you tell? The truth is, it's all in the label. Take our all-new Yum Yum Gummies Plus Full Spectrum Relax Cubes. These sweet and juicy cubes are infused with 1250mg of full-spectrum CBD. Each jar comes with a cornucopia of flavors, from apple to watermelon to blueberry and more. They're artisanal, hand-crafted, made-from-scratch CBD Gummies.
But you probably want to know more. And that's what we're here to give you.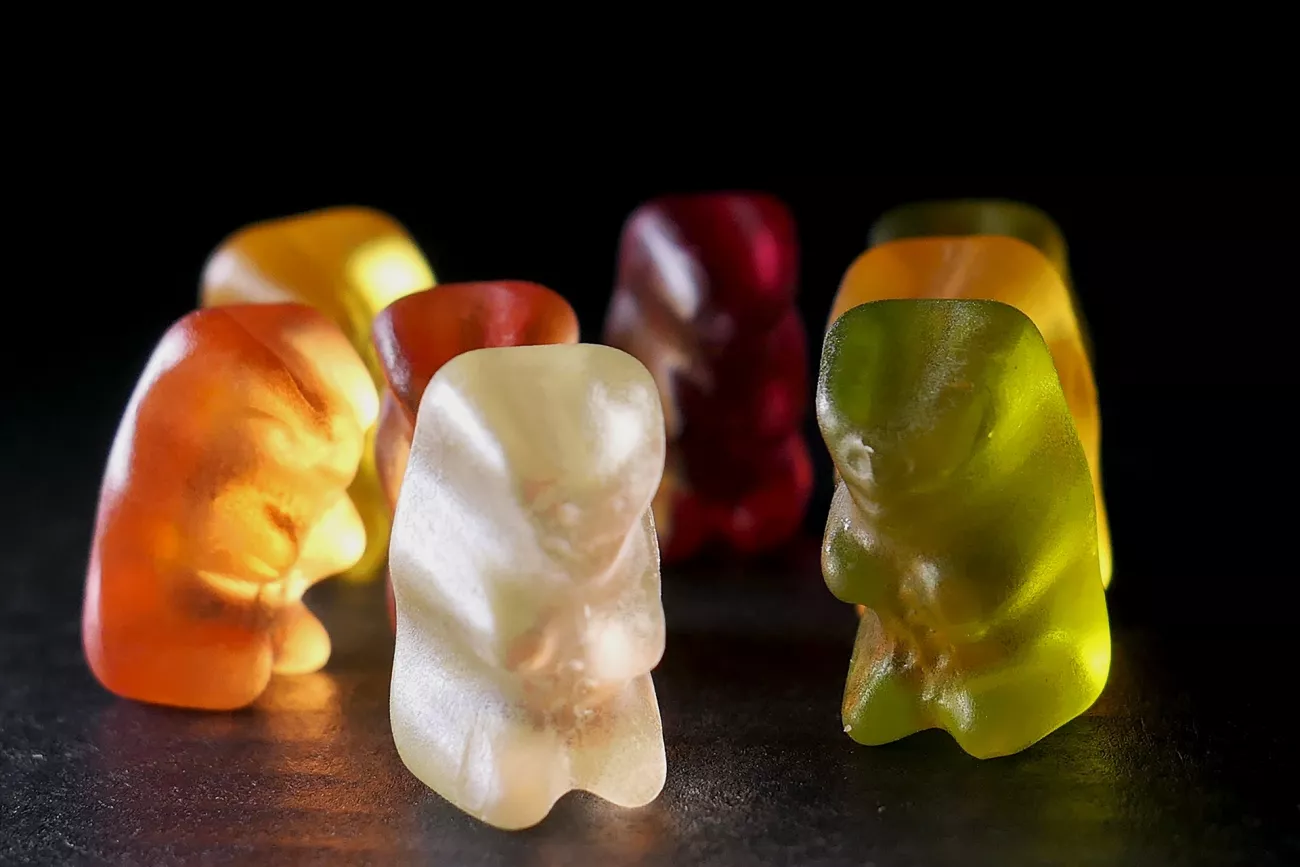 Paragraphs" typeof="foaf:Image">
"The truth is that gummies are a surprisingly complicated product."
CBD Gummies: Infused or Sprayed?
CBD edibles are some of the most popular products on the market today. Because so many people go clamoring for these products, the market is inundated with thousands of different brands from hundreds of different suppliers. You can't walk two blocks without seeing a new brand of CBD Gummies somewhere.
But the truth is, it's difficult and challenging to create the perfect gummy.
In a recent interview in Benzinga, one leading manufacturer in the cannabis gummy space explained that making gummies of any kind isn't a simple task. "The truth is that gummies are a surprisingly complicated product," they told Benzinga. "Creating a product with great taste, the perfect texture, and the ability to scale and hold its form in hot weather takes a lot of work."
We couldn't agree more. Here at Diamond CBD, we've spent the better part of a decade perfecting our CBD Gummies so that they will hold up under any circumstances. Whether you use them in hot environments or cold, you need a CBD Gummy that meets your needs. Which leads to the ultimate question: infused or sprayed?
Why You Should Try CBD Gummies Made from Scratch
Many companies simply prefer to spray or coat their CBD Gummies with CBD oil. There's nothing inherently wrong with this practice, as it does ensure users receive a fair amount of CBD with every dose. In many instances, the gummy bears are rolled into a mix of sugar and CBD — usually full-spectrum CBD. They still taste amazing.
How they're just not as good as CBD Gummies made from scratch. When you spray a CBD edible, it can't compare to an infused product in terms of quality or efficacy. There's a reason why we say that things made from scratch are made with love.
So why should you try CBD-infused Gummies? Let's take a look:
They have a higher CBD content: Infused CBD Gummies or those made from scratch are shown to have a higher CBD content. They will test more accurately for CBD in the lab, thus proving that CBD-infused edibles have a higher standard of quality as opposed to those that are sprayed with CBD.
CBD-infused Gummies last longer: The active cannabinoids last longer and have a longer shelf life when infused with the gummy. CBD is very sensitive, and things like light and heat can cause it to degrade. That's why it has a better chance of lasting longer when it's infused in your gummy, rather than when it's sprayed on your gummy.
This isn't to say that CBD Gummies that are sprayed on don't have their benefits too. In fact, some of the best CBD Gummies on the market today use the spray method, while thousands of consumers from across the globe have benefited from their use.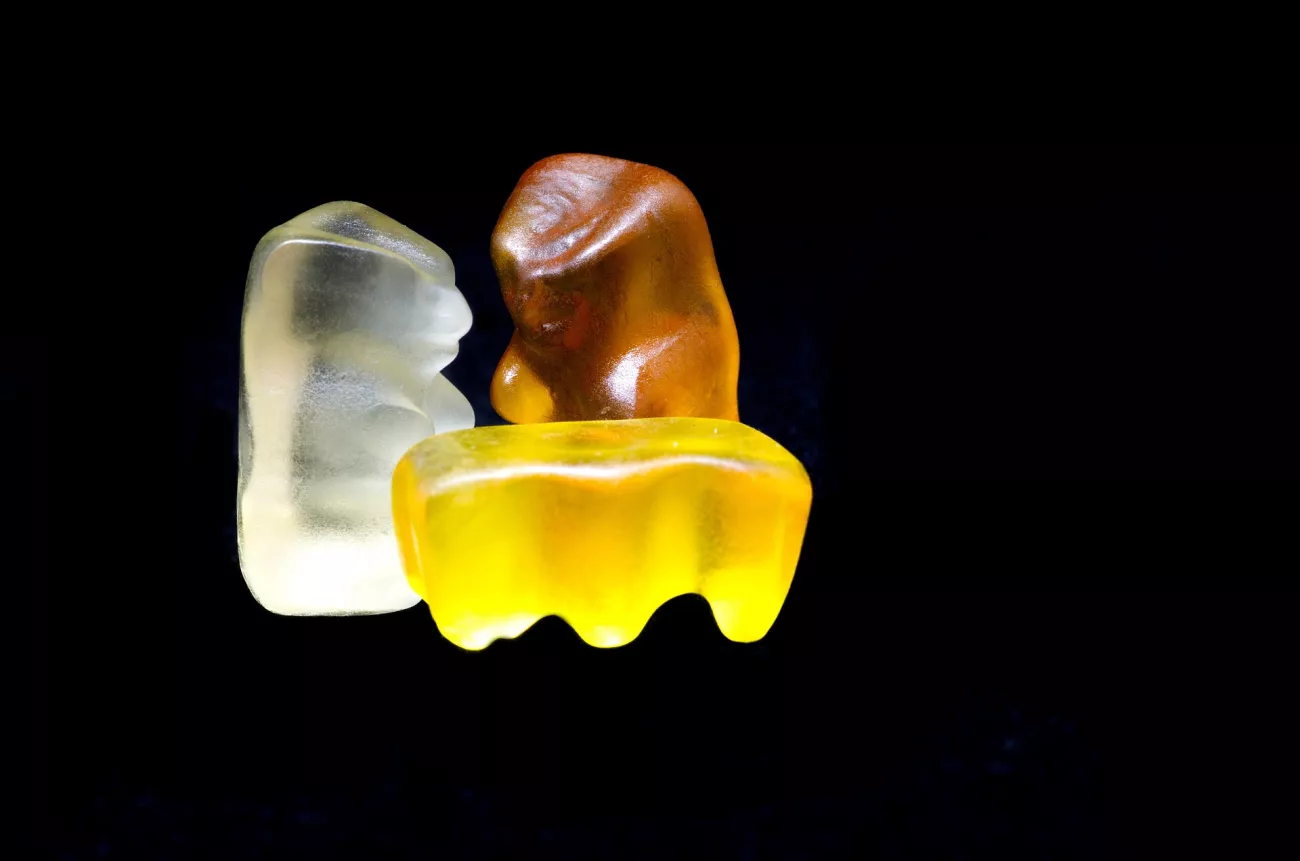 Paragraphs" typeof="foaf:Image">
Infused CBD Gummies or those made from scratch are shown to have a higher CBD content.
Yum Yum Gummies Plus Made from Scratch
If you're looking for something new and different to try, then all new Yum Yum Gummies Plus Full Spectrum Relax Cubes are perfect for you. These CBD-infused Gummies are full-spectrum delights made in a wide array of delicious fruit flavors, including apple, raspberry, blueberry, mango, and watermelon. It's 1250mg of pure, made from scratch CBD perfection like you've never had before.
You can try our all-new Relax Cubes together in a fruity mix or individually on their own. It's up to you and your taste buds. But what we can tell you is that these CBD Gummies are like nothing you've ever had before. They're sweet, juicy, mouthwatering, and delicious. It's the ideal way to relax.