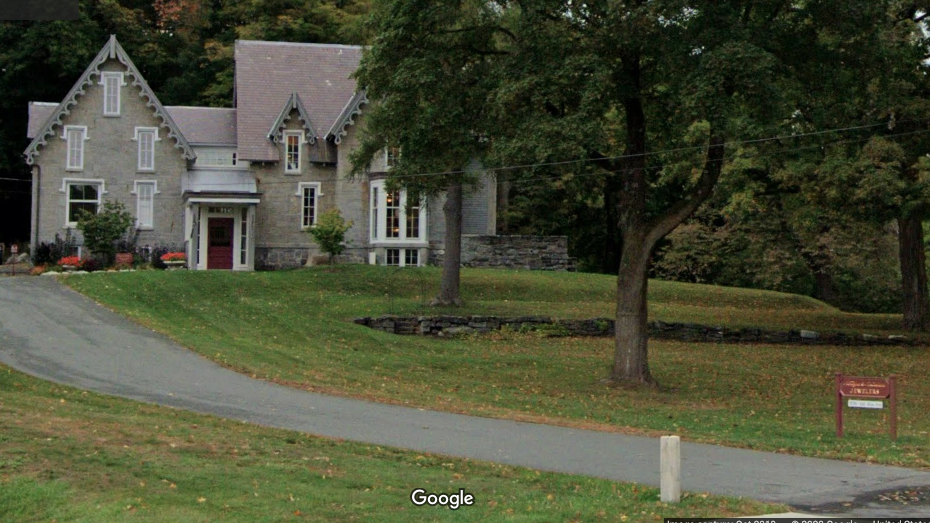 GREAT BARRINGTON — A cannabis business whose owners want to lease part of a historic building across the street from a school have a green light from the Planning Board, which last week waived the 200-foot buffer from schools required by local laws.
The board unanimously voted Thursday to recommend that the Select Board, at its Nov. 9 public hearing, give Coastal Cultivars a special permit for a shop at 454 Main St., despite its location less than 200 feet from the property of the John Dewey Academy — historically known as the Searles Castle.
Though the property line is 75 feet away, the boarding school building itself is about 942 feet away, according to Peter Puciloski, the company's attorney.
The board's decision hinged on a number of factors, including a letter of support from David Baum, head of the school, as well as the stone wall and wrought-iron buffer around the school and the lack of street access, according to board member Pedro Pachano.
Puciloski also told the board that another soon-to-open pot retailer on Main Street downtown is closer physically to the school than that proposed by Coastal Cultivars.
The Boston-based company has a provisional license for cultivation, and a manufacturing license in process, both in Wareham.
And while looking for a place to open it first retail shop, the owners "fell in love" with the town and the building at Routes 23 and 7, more recently the location of jewelers McTeigue & McClelland, according to one of the company's principals, Jarrad Glennon.
Walter McTeigue, the building's owner, could not be reached for comment. He had told the board that he also had been courted by two "box stores" interested in the location. The jewelers will continue to work in the upstairs of the building while leasing the first floor.
The former Christian Science Church building dating to the 1850s is directly across Route 7 from the academy, a small private boarding school.
The company needs a special permit before it can apply to the state Cannabis Control Commission for its retail license.
Glennon said that the company will move to set up shop as quickly as possible once licensing is in place, but that a timeline is uncertain.
He said real estate and zoning are the main drivers for opening a cannabis operation in what is a difficult business to enter, and that Great Barrington and Wareham have been welcoming.